Welcome to the Sutton Family Website
ENTER HERE
(Sutton Family Members & Friends Only, logon & password required)


Brand NEW from Jack Bruce & Robin Trower!
Available NOW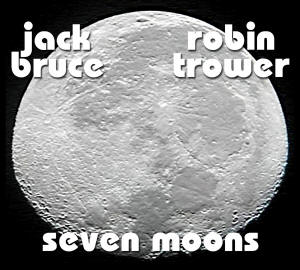 Click HERE for US Orders (48 contiguous states) ONLY!
Click HERE for OVERSEAS Orders (incl. Hawaii & Alaska) ONLY!

Derek Sutton's 2005 Artists House Interview
©2005 ArtistsHouseMusic

All Wood and Stones enter below (private Website)
Scroll to All Wood and Stones Info & Purchase Section below HERE

If you are looking for the Robin Trower Tour Merchandise Website, it has moved!
Click HERE or on Robin's picture to jump there now. Scroll down for more info and selections.


Robin Trower photo © Neil Calandra
Also from Robin Trower!
Another Days Blues
Robin Trower
Available now from V-12 Records!
VISIT
Trower Power Official Web Site
Click the banner to visit The Robin Trower Home Page Website

Official Robin Trower Website
www.trowerpower.com
Official Trower News-Current Events-Interviews
Your connection to the most complete coverage of rock's Power/Blues guitar legend - Robin Trower! Join Robin's mailing list and be the "First To Know" about upcoming Concerts and Tours, New and Classic Album or MP3 Releases and Re-releases. You will find a wealth of information, photos, articles, albums covers and discographies. Plus you'll find commentary and featured stories from fans and friends alike and you can post your own "RT Stories", listen to new tracks and leave feedback for Robin!
So...Don't Sigh... Cross the Bridge and visit TROWERPOWER.COM today!
TROWERPOWER.COM credits;
THE OFFICIAL Robin Trower Website is a labor of love from Brian Beam.
Thank you Brian!

Beachwood Recordings
presents

All Wood and Stones
by

John Batdorf and James Lee Stanley
with Paul Barrere, Laurence Juber, Timothy B. Schmit, Peter Tork,
Ken Lyon, Scott Breadman and Laura Hall
Visit their Website HERE!
To use your credit card to order:
Please Note: For all orders outside the United States, use the International Orders button to order your CDs.


To order by mail, please send a check or money order payable to James Lee Stanley for $18.45 --$15 per CD plus $3.45 shipping and handling-- to:
Beachwood Recordings
P.O. Box 4848
West Hills, CA 91308
International orders please add $3.00 per item for shipping.